Assuming that you have already read my other post on HOW TO WRITE A PRODUCT REVIEW we are going to cover the AFFILIATE part of your product review. If you did not here you can read about how to write a review.
What is an Affiliate product review?

An Affiliate product review is a review which contains your personal Affiliate link.
Here at WhoopingReviews.com you are allowed to submit your reviews to us and include your Affiliate link or a link to your website. Click here to download the Review template.
What is a personal Affiliate link?
An Affiliate link is a piece of code given to you, which you (the Author) add to your product review.  When the reader clicks on your link it will take them to the product page.  If the reader buy's the product the Affiliate website who provided you with your affiliate link, will be able to track the sale and connect it to you. In turn you will be paid an X amount for the sale.
Where do I get an Affiliate link?
Most of the big Companies out there has their own Affiliate programs which you can join. Amazon and Walmart are just two examples of companies who have their own independent affiliate programs. If you go to Amazon.com and scroll down to the very bottom of the page you will see a link called 'Become an Affiliate'. You can sign up by providing your details such as your email address, country, name, and website. Some programs will have to approve your website or review before accepting you.  Once you have successfully registered you will be provided with a snip-let of code. Here is an example of what that might look like.
https://my.wealthyaffiliate.com/training/online-entrepreneur-certification-getting-started-level-1/how-to-make-money-online/a_aid/5325d102
Once you have obtained your code you can insert it as a link into your review.
The great thing about this piece of code is that it is unique to you. If a potential customer clicks on your link and ends up on Amazon's site, they may not end up buying the exact product which you recommended in your review but might buy something else. As long as they did not refresh their browser that sale will still be logged to you and you will receive a percentage of the sale. Amazon does not give very high percentages on their sales but their website converts well and most people end up buying more than one thing at a time as the Amazon website is continually suggesting other items or products to their visitors. This increases your revenue.
Where can I find Affiliate programs?
There are millions of Affiliate programs out there.  You can easily just search in Google for 'Affiliate Programs' and there will be thousands to choose from.  There are a few Affiliate programs which host the affiliate program on behalf of companies. Joining such a program will give you access to many other Companies and their products.  You can make a living off writing reviews and adding your affiliate links to your reviews.
Wealthyaffiliate.com is an example of a site with their own independent Affiliate Program. They pay a decent amount for each referral which becomes a paying customer.
Here is a list of the top 25 Affiliate programs in random order
as named by Joe and William both members of Wealthy Affiliate.
WealthyAffiliate.com
Clickbank.com
JVZoo
CJ.com
Offer Vault
Click2Sell
CommissionSoup
ShareASale.com
Flexoffers.com
Avangate.com
AdCombo
AffinBank
AvantLink.com
MaxBounty
 tradedoubler.com
AWIN
Rakuten
affiliate-program.amazon.com
ebaypartnernetwork.com
Linkshare.com
Revenuwire.com
 webgains.com
affiliatenetwork.com
 affiliatewindow.com
facebook.com
Wealthy Affiliate is not only an affiliate program but it is also a training program teaching anyone who wants to know, how to create a website using Word Press, how to get ranked in Search Engines, with plenty of training on just about any topic you will ever need. I have written two Reviews on Wealthy Affiliate if you like to know more about them click here. This will take you to the list of reviews available page, check out the reviews under Wealthy Affiliate.
As an Example of their training I have added a video from their site explaining how to use Affiliate Links and where to find them. For your convenience you can watch the step by step instructions below. Just click on the image below to be redirected to their training on how to make money using affiliate links.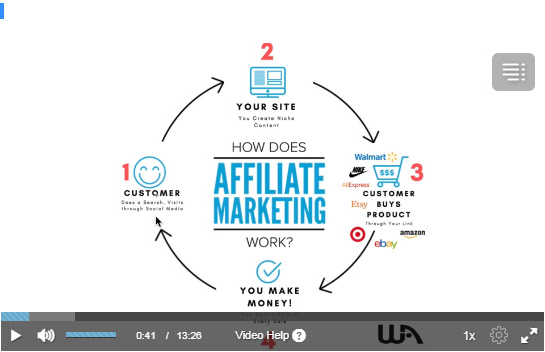 I hope that this video was helpful. If you sign up with a free account in Wealthy Affiliate you can get the following training absolutely free.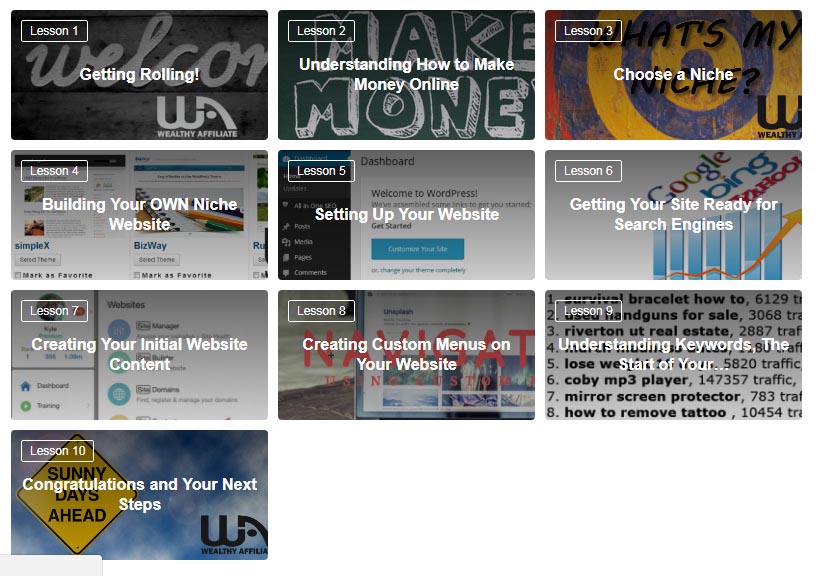 Affiliate links is not the only thing you should know
If you are happy with posting your reviews on our site, which we are thankful for! that is fine but if you would like to create your own website you would need to start with purchasing a domain name, then find hosting site for your website. Then you would need to start building  your own website. Word Press is a great online site builder. Then you will have to learn about all the plug-ins, how to get ranked in Google and other search engines, add your social media links to your pages and learn how to get traffic to your website. It's all hard work but very much doable if you are invested in it. Be sure to check back because I will be writing more about these topics.
Please leave your comments we would love to know about you! If you have any affiliate suggestions leave them below! Now that you know how to earn money writing reviews please send us your reviews to reviews@whoopingreviews.com.  Be sure to follow our Review instructions or download our Review template.
Happy writing!